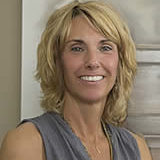 Lari C. Young, MD MS
Chief Health Officer
Dr. Young received her Medical Degree from the University of Vermont School of Medicine as well as a Master's Degree in Outcomes Research from Dartmouth College. Prior to medical school, she spent the first decade of her career in cardiovascular research at Massachusetts General Hospital with a focus on measuring and analyzing patient outcomes. In addition to residency training and a post-doctoral fellowship in Integrative Medicine at Wake Forest University, Dr. Young trained in medical acupuncture and functional medicine through the Helms Medical Institute and the Institute of Functional Medicine. Her passion for holistic healing and bridging the gap between conventional and alternative wellness therapies led her to open her first private practice in 2012, now known as THRIVE Integrated Health.
Dr. Young utilizes a functional medical approach to address the root causes of chronic illness and other wellness issues. She employs a mind-body-spirit approach and emphasizes the importance of patients taking an active role in improving and maintaining their health.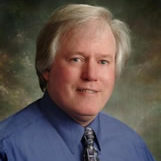 James L. Oschman, Ph.D.
Award-Winning Author of Energy Medicine: The Scientific Basis
Jim Oschman is the award-winning author of Energy Medicine: The Scientific Basis, and Energy Medicine in Therapeutics and Human Performance. He lectures internationally on the science behind a variety of emerging medical techniques. Jim has degrees in Biophysics and Biology from the University of Pittsburgh and has worked in major research labs around the world. He has published more than 100 articles and books, including scientific papers published in the world's leading journals. He has been involved in the development of cutting-edge medical devices and other applications of the emerging concepts of energy medicine. Jim is a member of the Scientific Advisory Board for the National Foundation for Alternative Medicine, and is the recipient of the Foundation's Founders Award. He has also received a Distinguished Service Award from the Rolf Institute and a Career Award from the International Fascia Research Congress. Jim is also a member of the editorial board for the Journal of Alternative and Complementary Medicine.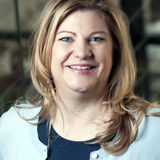 Annie Heiderscheit, Ph.D.
Director of the Master of Music Therapy at Augsburg College
Dr. Heiderscheit is the Director of the Master of Music Therapy at Augsburg College and Assistant Professor at the University of Minnesota Center for Spirituality and Healing. She has over 15 years of experience teaching undergraduate and graduate courses and over 20 years of clinical experience in a variety of healthcare environments from major medical centers to clinic settings. She maintains a clinical practice at the University of Minnesota Children's Hospital, as well as a music therapy private practice. She also consults and teaches within major healthcare organizations on the benefits of using music and music therapy as an integrative modality in patient care.
Dr. Heiderscheit was awarded the 2010-2012 A. Marilyn Sime Research Fellowship through the Center for Spirituality and Healing at the University of Minnesota. She specializes in clinically based and interdisciplinary research. She actively conducts research in clinical areas including: patient directed music listening with mechanically ventilated patients (adults and infants); music therapy and the BMGIM in eating disorder treatment; patient and family directed use of music in Bone Marrow Transplant (BMT) process; and yoga and music based protocol in memory care. Her various research projects have garnered nearly $1.5 million in grant funding and she has worked on a myriad of music therapy project based grants totaling $2.5 million.
Dr. Heiderscheit currently serves Past President of the World Federation of Music Therapy (WFMT) and as Chair of Development and Finance for the International Association of Music and Medicine. She frequently lectures and present internationally, nationally and regionally. She has published extensively on her clinical work and research in various books and journals. Most recently, the interdisciplinary research team with which she collaborates with at the University of Minnesota had their research published in the Journal of the American Medical Association (JAMA). She has also authored book chapters on music therapy in eating disorder treatment, addictions, depression, spirituality, guided imagery and music, and surgical and procedural support. She is currently editing a book on The Creative Arts Therapies in Eating Disorder Treatment and co-authoring a book on Music, Health and Wellness. Dr. Heiderscheit also serves on the editorial review boards of various peer-reviewed journals including Music Therapy Perspectives and Music and Medicine and regularly reviews articles for various peer-reviewed journals.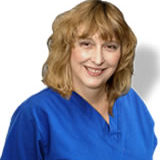 Susan Kolb, MD. F.A.C.S A.B.I.H.M
Dr. Kolb graduated from Johns Hopkins University and received her medical degree from Washington University School of Medicine. With a post-graduate education in plastic surgery and general surgery at Wilford Hall Medical Center, she specializes in plastic and reconstructive surgery, and since 1985 she has been certified by the American Board of Plastic Surgery as well as is a founding diplomat of the American Board of Holistic Medicine.
Established in private practice Atlanta since 1988, she is also the founder of Plastikos Surgery Center. Plastikos is a holistic surgery center incorporating many disciplines of alternative medicine and spiritual healing and was established in 1995. "Temple of Health" is a weekly radio show hosted by Dr. Kolb every Saturday from 12:00 – 1:00pm on www.bbsradio.com – they offer a comprehensive variety of informative topics on holistic and spiritual medicine as well as health and fitness.
Susan Kolb, M.D., FACS, is also the Founder of Millennium Healthcare and Avatar Cancer Center, and she is well recognized as both an authority on energy healing and spiritual medicine as well as one of Atlanta's leading plastic surgeons. Incorporated into her modern surgery practice are holistic, spiritual, Traditional Chinese Medicine and ancient healer teachings.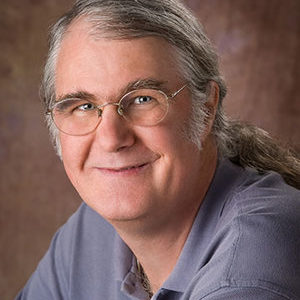 Oram Miller, BBEC, EMRS
Certified Building Biology Environmental Consultant
Oram Miller, BBEC, EMRS is a Certified Building Biology Environmental Consultant and Electromagnetic Radiation Specialist based in Los Angeles. He received his certifications from the International Institute for Building Biology and Ecology in Santa Fe, New Mexico (hbelc.org)
Oram provides on-site healthy home and office EMF evaluations for clients throughout Southern California who have electro-magnetic sensitivities, as well as those who want a healthier home or office. This includes real estate transactions, where he is part of the inspection team for clients interested in knowing EMF levels prior to purchase. He also provides telephone consultations for clients nationwide.
Oram consults on the healthy design and construction of new and remodeled homes. He writes extensively on the health hazards of EMFs on his website and provides healthy home lectures. He has been interviewed on numerous radio programs and podcasts on the topic of EMFs and healthy homes.
Oram is the Director of Learning and Development for the Institute for Bundling Biology and Ecology (IBE). He serves as a Teaching Assistant and is involved in curriculum development for the basic and advanced EMF seminars taught by the Institute. He founded and oversees an Apprenticeship Program for EMR students within the profession. He also serves on the Institute's Conference Planning Committee.
Oram produced and is host of a webinar series for the Green Home Institute (greenhomeinstitute.org), entitled, "Reducing occupant exposure to EMFs in residential construction". Oram is co-author of "Breathing Walls," featuring protocols for the design of a healthy new or remodeled home without mold or chemical outgassing.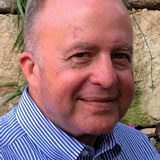 Peter A. Parks, Ph.D.
President of Synergy Systems Consulting, P.A.
Peter has a passion for exploring the confluence of creative self-expression, optimal performance, and health and well-being. He began an interdisciplinary search for experientially grounded strategies to promote health while pursuing a B.A. from the University of Memphis with a major in psychology and a minor in fine arts. He was awarded two master degrees (Counseling Psychology; Art Therapy) from Emporia State Univ. (1984), and Ph.D. from Saybrook Institute (1997) with a focus in Psycho­physiology and Consciousness Studies. Peter worked with Elmer Green, Ph.D. at The Menninger Clinic, as Laboratory Director for Physical Fields and States of Consciousness research project (Copper Wall Project) from 1984-1995. He continued at Menninger as Psychophysiologic Therapist in the Center for Applied Psychophysiology; Primary Clinician on the Professionals in Crisis unit; Faculty Member of Karl Menninger School of Psychiatry; and Consultant with The Menninger Leadership Center, until 2001.
Board Certified in biofeedback and neurofeedback, Peter is a licensed clinical psychotherapist and an executive skills coach in private practice. Over the past decade, he has fine-tuned his focus to emphasize the value of deep relaxation practice, self-awareness/mindfulness skills, and adequate sleep quantity and sleep quality as key components of one's search for meaning and purpose in life. Peter is President of Synergy Systems Consulting, P.A., Topeka, Kansas, providing therapy and coaching to individuals interested in whole person health using a psychophysiologically grounded path of personal self-discovery.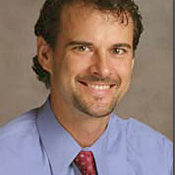 Christopher Magryta, MD
Dr. Christopher Magryta joined Salisbury Pediatric Associates in 1999. He has a special interest in pediatric allergies, asthma, autism and immunology. He has studied Integative Medicine with Dr. Andrew Weil at the University of Arizona School of Medicine.
In addition to general pediatric care, Dr. Magryta provides specialized care in prevention, nutrition, and combines alternative medicine with traditional medicine.
Over the years, Dr. Magryta has participated in missionary work in Ecuador and Belize. In his free time, he enjoys soccer, biking, playing percussion, and spending time with his wife and children.