WITH OVER 250 AMAZING 5 STAR REVIEWS, OUR USERS SAY IT BEST!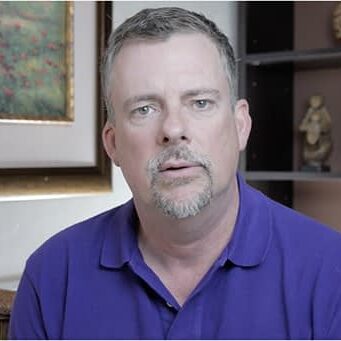 Paul Anderson RPSGT
Clinical Director, St. Thomas Hospital Health - Sleep Center

"I am the clinical director for the St. Thomas Hospital Health system of sleep centers. I have been in the sleep medicine field for over 20 years. I recently used HUSO and was completely amazed at how my body felt after just one session. I distinctly remember hearing the various tones, and then simply went somewhere just as the third series of tones began. The next thing I remember was the practitioner opening the door. My entire body was calm and extremely relaxed.

I have worked with patients over the years who suffer from insomnia, anxiety, restless legs, and sleep apnea. I truly believe there is a large segment of the sleep patient population that would greatly benefit by using HUSO."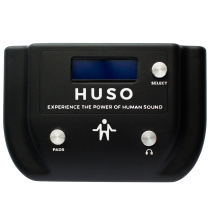 Helen F.
Sydney, Australia

I was diagnosed with fibromyalgia and chronic fatigue in 2002 but was told I had both diseases for over 30 years. I, of course, have used homeopathic treatments, restructured by diet etc. for these past 14 years. My friend told me about HUSO... I have never slept so well in the past 14 years as I have since using HUSO. I use to get up 4-5 times a night but the other night I only got up 1 time. It is a miracle.
I am having the same results as others on the calmness of mind. It is wonderful. Also, my pain from fibromyalgia has decreased which is why I can sleep so much better at night. This has been a real lifesaver. HUSO has helped more in the short time I have used it than all the supplements and diet changes and stress reduction techniques over 14 years.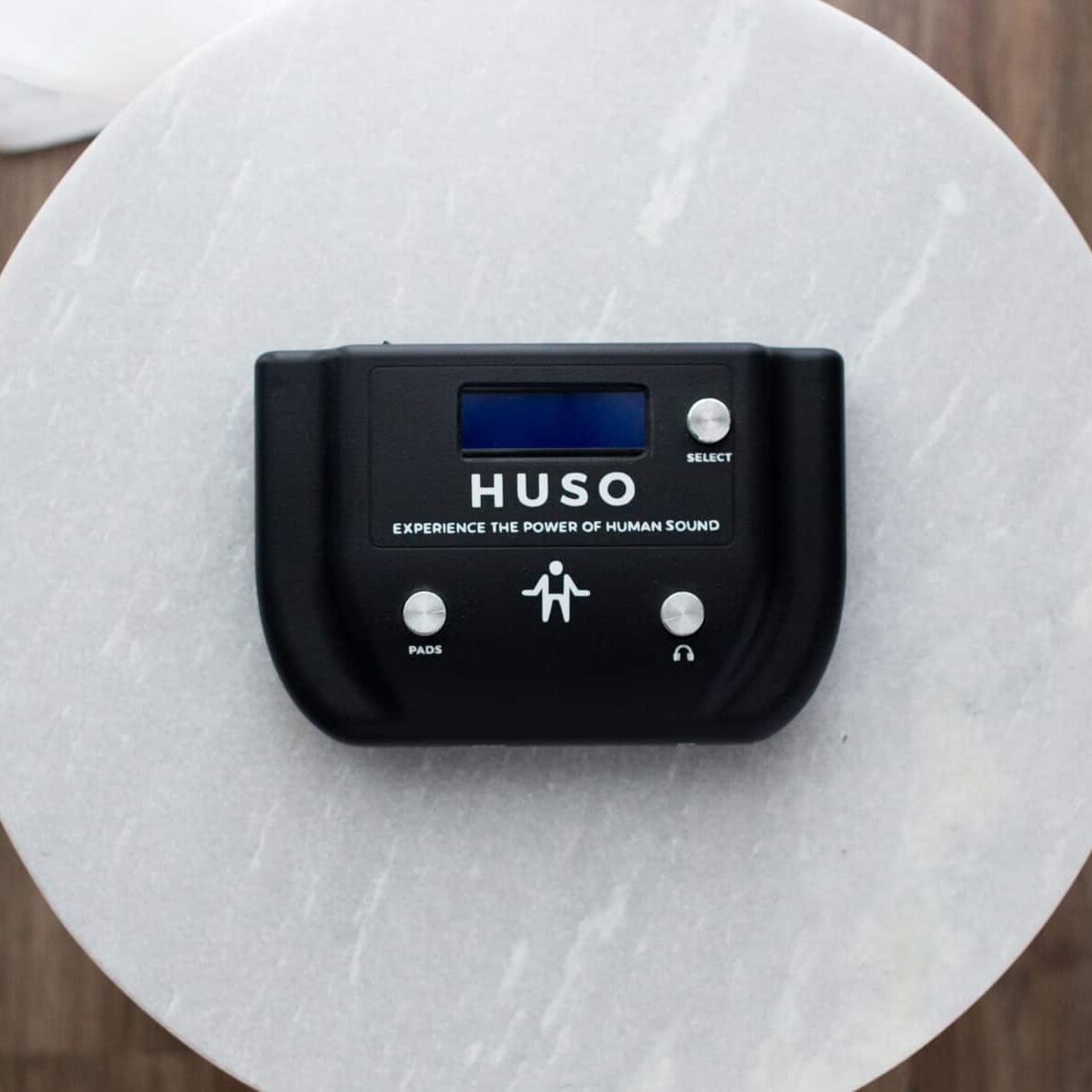 Kelly Nezat
Integral Therapist with focus on personal transformation and performance counseling

"I've now had my HUSO for almost a year and still love it. This is the real deal. I work in stress management and meditation and this tech is unusually powerful at making a big difference in your energy field, your mind, emotional state, and physical well being
It is well worth the price. I've used it for myself and clients (counseling) and it is truly remarkable. I've studied cymatics and sound healing for more than thirty years and they are doing something that honestly surprises me. I admire what they've created. I wish I knew more about how they created this tech. It's the real deal."
Derrick Morgan
Retired Linebacker, Tennessee Titans

"I was referred to HUSO by someone who said it would make you feel "relaxed". After my first session, it did just that. However, I noticed several additional benefits such as a calmness of mind. I was able to compete at a high level due to an increased level of focus and clarity. It seemed as if the game slowed down for me and I was able to just flow. I am a big believer in taking care of your mind first in order to take care of the rest of your body and HUSO has been a welcomed addition to my overall training regimen."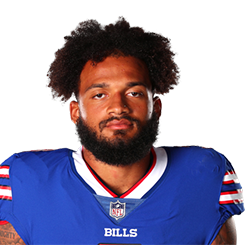 Gabe Davis
Starting Wide Receiver, Buffalo Bills

"Having a strong work mentality, HUSO helps out tremendously with preparation, execution, and recovery. It helps me focus in the moment on the task at hand whether it be a long session in the weight room or a grueling high intensity workout on the field. HUSO is a winner."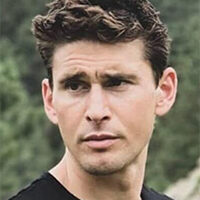 Ben Greenfield
Ironman Triathlete & Biohacker

"It makes me feel totally zenned out every time I use it... like getting an acupuncture session—without the needles, the drive to the acupuncturist, or the schedule."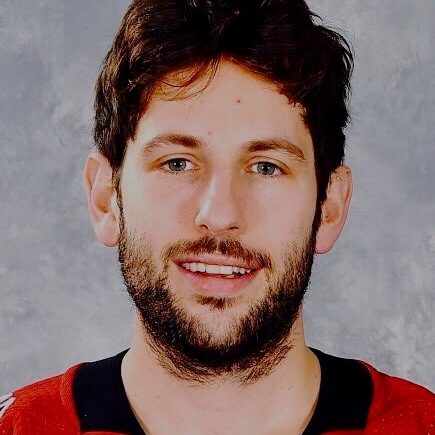 Jason Demers
Defenseman NHL, Arizona Coyotes

"As a pro athlete, rest, recovery, and mental focus are all critical to performing at a top level. HUSO delivers strongly on all three. It has helped with my recovery and sleep, increasing my energy level for training. It has been a pleasure to use and I am recommending it to my training staff with the Coyotes."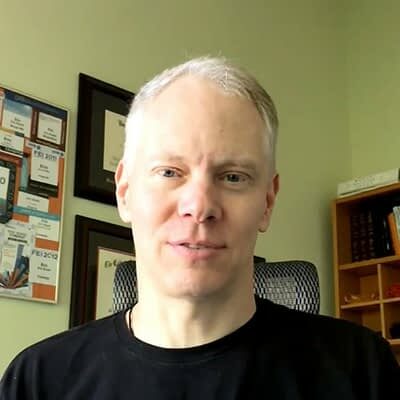 Eric S.
Washington, D.C.

"Love HUSO - simply the most calming and centering sound therapy I have ever tried - and I have tried dozens of meditation tracks, 2 PEMF type devices, and many body-mind techniques. And what is fantastic is that the calm is very deep and durable lasting for hours if not days. And everything else I am doing to support my health just seems to work better…"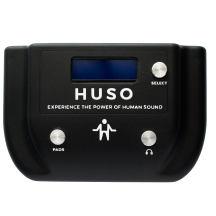 Dr. Lissa Rankin
Author of Mind Over Medicine and numerous other NY Times bestsellers

"I feel so grateful to have received HUSO just before the pandemic hit. Personally, I am very sound sensitive, which makes normal modern living hard. Fortunately I live in a place where the predominant sounds are those produced by the natural world. Even still, trauma happens, and in such times HUSO has turned out to be such a blessing. Because I am so sound sensitive, I also respond in an exaggerated way to sound healings, music and other healing sounds. While others who are less sensitive might respond differently, I experience HUSO as a rapid portal to an altered state of embodied consciousness, not transcending this reality or bypassing my humanity, but feeling more present, more relaxed, more in my body, more in touch with my emotions, more anchored in awareness, and more grounded in times of rapid change. WHile expensive at a time when many do not have the financial resources for luxuries such as this, if you can afford it and you crave a way to deepen into the relaxation response, I recommend HUSO wholeheartedly."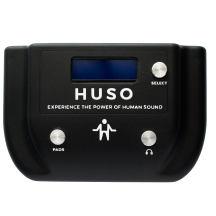 Dr. Anna Blessing
Owner, Tucson Biofeedback

"Our patients have been LOVING the HUSO in the clinic! They're receiving deep relaxation benefits. We combine it with frequency specific microcurrent for a transcendental experience."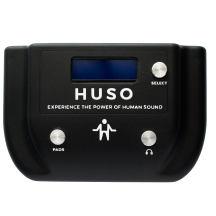 Mary R.
Bayfield, Wisconsin

"It's been almost a month since I received HUSO and I am most impressed. My own personal gains include increased energy, decreased anxiousness, better sleep, less reaction to negative energy, a sense of confidence and an ability to be in the moment. Wow! Pretty nice results! Thank you! My whole being is drawn to the tones, so if I miss a day, I know it! Physically, while running the session I can sometimes feel healing taking place...slight physical reactive/uncomfortable sensations followed by release. Thanks so much for all you are doing to help bring the planet to greater awareness and health."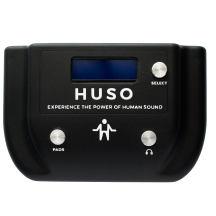 Sara W.
Seattle, Washington

"We have been very pleased with the HUSO treatments for our nine-year-old daughter. She is a highly sensitive child who experiences difficulty in being able to calm herself on a consistent basis. I have brought her in for treatments when she is in the midst of a difficult time of being able to regulate and control her emotions. We have been so amazed and pleased that after a treatment and a good night's sleep, she is able to regulate her emotions once again and handle the daily stress of school and life…. Her teachers have also noticed this change in her. It is as if an emotional weight has been lifted off of her overnight. We are so thankful to have found this treatment and that we've seen such great improvements in our daughter's well being."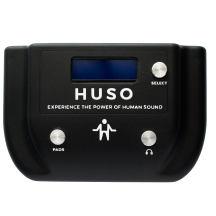 Rose K.
Longtime HUSO Customer

"I have been a HUSO user since it first came to the market. I own MANY devices designed to help the autonomic nervous system and help balance the vagus nerve. I have also had MANY disappointments.
The first time I used HUSO I knew something different was happening. I was able to relax and found myself experiencing numerous sighs of tension release in each session. As soon as I heard about the wearables I just knew I had to have them because of the convenience factor of portability, and the wireless aspect is extraordinary. I ordered the HUSO On The Go Wireless App and Wearables, used them for a week, and knew I wanted a second pair to be able to use them like the original HUSO Home Unit on both the wrists and ankles.
I am truly enjoying HUSO On The Go. I use it every night before bed, in the middle of the night if I wake up, and again in the morning. As someone who suffers numerous nervous-system-related issues, these devices aren't just desired by me, these are needed. I look forward to many years of use."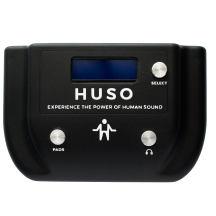 Nanette R.
Miami, Florida

"When I purchased the HUSO machine I was skeptical but hopeful. I have had trouble sleeping for 17 years. I fall asleep quickly, but staying asleep is a challenge. Prior to using HUSO, I slept approximately 3-4 hours per night, tossing and turning about every 40 minutes. The mental fog I lived with at work was unbearable. The first time I used the HUSO machine I fell asleep through the session and when it stopped I awoke with a jolt. I contacted HUSO and asked what may have caused this. I received an immediate response explaining that my body, from so many years of not sleeping, is hyper alert. It was suggested that I change the setting from calm to relax, and that seemed to work better. After about the third week I changed the setting to ground. Wow, I love that sound. I use the headphones and pads as soon as I arrive from work for 30 minutes and listen to the sounds only using the headphones as I settle down to sleep. It's now been a month of using the machine, and for the first time I slept six consecutive hours. This may not sound like much to those who sleep 8 hours consecutively, but for me it is life changing. I got out of bed today feeling like a new person. It has taken a month, but I am feeling calmer, less fatigued, and mentally clearer. I believe with continuous use, I will achieve a full eight hours of a restful night's sleep. I highly recommend the HUSO sound machine."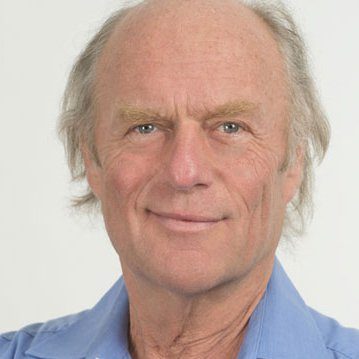 Dietrich Klinghardt MD, PhD
World Renowned Holistic MD + Founder of Klinghardt Academy and Sophia Health Institute

"HUSO is the perfect complement to our treatment protocols. I find it balances the autonomic nervous system allowing patients to go more deeply within after treatments. HUSO is an excellent meditative and relaxing technique that can activate the higher levels of healing and can potentiate most other treatment modalities."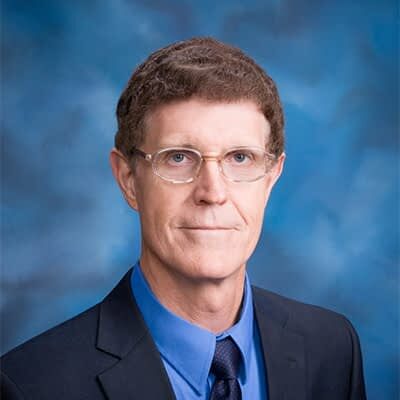 W. Lee Cowden MD
World Renowned Holistic Physician and the Founder of the American Academy of Comprehensive and Integrative Medicine (ACIM)

"I believe that HUSO sound therapy is a valuable tool in the care of patients because it can quickly increase the activity of their parasympathetic nervous system (resulting in relaxation, digestion, better sleep and healing) and simultaneously reduces their sympathetic overdrive (fight-or-flight mode). Whatever therapy the patients require can likely be made more effective by doing the HUSO first."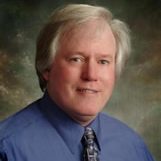 James L. Oschman, Ph.D.
Award-winning author of "Energy Medicine: The Scientific Basis" and international lecturer on the science behind a variety of emerging medical techniques

"Illness happens when the innate foundational organic patterns that maintain physiological, emotional and spiritual balance become disturbed. To recreate balance and wellness, that pattern has to be returned to its natural healthy state. HUSO is a completely new and unique sound therapy that is achieving results never observed before as it combines the ancient tradition of sound healing with modern acoustic technology. It is possible to change your biology using sound directly at the cell and nervous system level."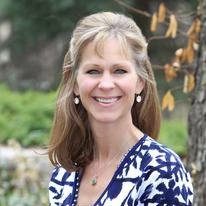 Susan Rohr BSN, RN
Owner of Brookfield Health and Wellness

"HUSO created a deep and vital shift in my entire being with one treatment. As an integrative practitioner, I am very selective in equipment therapy that I bring into my clinic for my Lyme, chronic infection and cancer-based patients. HUSO brings an element of healing that patients of all ages will benefit from on a physical, emotional and spiritual level."
Emma Alam
Pakistan

Emma Alam used HUSO to help her achieve the following:
2x Guinness World Record Holder for most random words memorized and most names/faces memorized
World Speed Reading Champion
World Mind Mapping Champion (Junior Category)
And more!
She reviewed HUSO in a video her team created. See below.
WeiKheng F.
Los Angeles, California

"I use HUSO on my 23-year-old son who has difficulty keeping focus and track of what he is doing. After using the home unit, he reports a significant increase in his concentration level, and ability to sleep more soundly. I observe that my son seems more focused and less distracted. I just wish I had this machine a few years earlier when my son was in High School where the benefits would have been extremely useful to him then. 
I've also used HUSO on a good friend of mine, and the results were a dramatic increase in his ability to concentrate and a more calm demeanor observed not only by this person, but also noticed by me. 
I use the HUSO machine on myself often. I find the Clarity mode to have the most benefit for me. I suffer from debilitating chronic pains, and I have trouble keeping focus as well as suffer from insomnia. While HUSO helps me in both areas, the most benefits I notice are my ability to keep alert, concentrate better, and have a higher level of energy within me that lasts for a few days each time I use the machine. HUSO is amazing for what it can do and I'm very happy with my investment!"
Dr. Rekha Rao
Neurologist

"I use HUSO therapy for my patients with anxiety and insomnia. They are able to sleep better and deeper. They notice that their mind is calmer and they have more clarity of thought."
Stormie O'Martian
Best-Selling Author

"I started taking this therapy once or twice a week and I noticed an immediate difference, so much so that I had my son and daughter start the therapy. They have noticed a tremendous improvement in their health and their calmness. I was also much more calm…. I would begin to feel the vice-like feeling around my head release, and I began to feel more calmness and a greater sense of wellbeing. I noticed my immune system was becoming stronger. There were so many things that I noticed that were an improvement in my health. The thing that affected me the most, that was the most startling thing, was the release of that pressure in my head and my neck and my shoulders. I want to recommend this therapy to you."
Joe M.
St. Petersburg, FL

"HUSO is truly a remarkable company that has an incredible product. I bought HUSO the night before I had my corrective double jaw surgery and rhinoplasty. These surgeries followed a devastating 2017 accidental fall where I fell 20 ft onto my face and managed to survive and grow through some very rough times. I received HUSO quickly after my 8th surgery and I am happy to report that even though I was on a lot of medication, in a matter of days I was able to reduce inflammation. Three days after using HUSO my Dr. allowed me to talk and eat again, I was off pain medication, my shoulder pain had been dramatically decreased (while having nothing to do with the surgery), and the tinnitus' volume in my left ear has been reduced 50% since I started using it. I can't give HUSO or my medication all the glory but in combination I have seen amazing results. It is definitely been worth the investment as it has helped my body find balance."
Kara V.
Baltimore, MD

"My family and I recently moved across the United States to pursue a new job opportunity. The stress of moving, starting a new job, being away from family and friends and the isolation of it all, created a lot of anxiety for us. HUSO was there every step of the way, providing a safe space for our mind as we figured everything out. My coworkers experienced the same anxiety and helplessness when they relocated but they didn't have a HUSO so I can see first hand how bad it could have been for us. Most of them take anxiety medication or use substances to cope. My family and I are blessed to have HUSO and can't recommend it enough. Thank you!"
Michael Pentrack
Owner 864 Lifestyle Wellness Center

This is such an amazing tool. I've been using it for several years now in my spa for personal use but it helps out my clients with relaxation and allowing oneself to learn to meditate. It's one of those things that is integral to my wellness and fitness practice. 
Dr. Louis Esquivel
San Antonio, Texas

"As a holistic physician, bringing healing and balance to the whole patient includes addressing the biological, mental/emotional/spiritual and energetic systems of the person. HUSO sound therapy has become my primary modality of choice to help patients re-center their energetics as well as bring calm, deep rest and rejuvenation to body and mind. I am grateful that I can offer my patients such an easy to implement and deeply effective therapy such as HUSO!"
Joshua B.

"HUSO has been an incredible and indispensable technology on my path of healing and recovery. About 2 years ago I was suffering from severe depression related to the loss of a relationship and I found myself searching for multiple healing modalities that included traditional therapy, NLP, meditation, exercise, and the like. With absolute certainty, HUSO significantly contributed to processing my emotional and mental distortion while bringing a much-needed sense of peace and relief from the onslaught of my destructive thought patterns and their corresponding emotions. HUSO provides an amazing opportunity for well-being and balance for anyone who can commit to using the technology regularly. Wholeheartedly, 1000% recommended for anyone considering using HUSO, I promise, you will not be disappointed."
Lynne L.
Rancho Palos Verdes, California

"After one HUSO session at my practitioner's office, I realized the great value of using this technology on a daily basis. Dealing with cancer is very frightening and the fear was beginning to consume my life. When I use the HUSO home unit, the calming sounds quickly transcend my consciousness out of fear to a place of peace and trust. I can actually feel a vibrational shift of energy that sets a pace of strength and healing for the day. Thank you for creating this incredible daily experience."
Robert H.
Santa Fe, New Mexico

"I've done healing work of different kinds, and this was powerful. My whole body was reset – deeper than a massage or even a sweat lodge...I was really relaxed the rest of the day; actually, I kept noticing the difference for a couple days. This was really something for me because I'm usually a little high strung, working too hard, stressed, all that. All the stress was drained out of me in a few minutes, but I wasn't unfocused or forgetful – just really calm. The change in my body... changed the way my mind worked. I've already recommended HUSO to several friends."
Marc L.
Charlotte, NC

"HUSO has had a profound impact in my life. I run three to four times per week and I am always able to concentrate and focus much better after I run. It has also greatly helped my overall attitude and psyche. I have recommended HUSO to a number of people who deal with ADD, ADHD, and depression."
Alan A.
Whitefish, MT

"I tried the Expand program today. When I think of what it sounded like the only thing that comes to mind is coming face to face with a God. Within 30 seconds of it starting out I could feel the middle of my forehead starting to tingle. Within another 1 minute or so I had lost track of my arms and legs. It looked like I was in deep space looking at the Milky Way galaxy. This is an amazing little machine. I highly recommend you guys check it out. It has def quieted my monkey mind down a lot. I find that I cannot actively keep the internal dialogue in my mind going. As soon as a thought arises it's quickly washed away. In somewhat makes it hard to actively focus on anything but the sound."
Donald C.
Toronto, Canada

"I've been having great results. It's very good for clearing the mind and relaxing the body. I've experienced traditional sound therapy in the past (chanting, didgeridoo, crystal bowls etc.) and believe this offers similar benefits. The good thing is you can use it daily! After my HUSO sessions I've felt relaxed, rejuvenated and refreshed."
Kris G.

"I like to use my HUSO with the vibration bands so I can feel my whole body vibrating with the sound.  It's very relaxing.  I have two autoimmune diseases and have trouble falling asleep and getting into deep sleep to be well rested.  The HUSO has helped me a lot. Our daughter is beginning to use it for anxiety also and it is helping her. I really do love my HUSO!"
Ginna P.
Chicago, Illinois

"I began sound frequency therapy because of intense anxiety that disrupted every aspect of my life. After several treatments addressing this nervousness and my adrenal glands, I noticed much improvement, and additional sessions have continued to be helpful. I'm so grateful that this treatment is now available."
Brandon J.
Los Angeles, CA

I am someone who has studied and practiced meditation for over 3 decades, but still could not quiet the mind to get to that mystical deep state that I've  been on a quest to attain for so long.
All the practice and study and mindfulness could not quiet my ADHD mind until HUSO.
Here's what I have discovered in my first three weeks with my HUSO:
1. The first 2/3 of each program seems to prepare you for the last third, which takes your mind to a place I have NEVER experienced before.
2. The last ten minutes of each program literally plunges your mind into deep, profound quiet, allowing you access to true and complete mindfulness.
3. All these years of hard work, study and practice has been preparation for what the HUSO promises and delivers with ease and true bliss.
HUSO may be magic, it may be science and it may well be a miracle, but NO KIDDING, HUSO has made a world of difference in my life and elevated my practice of mindfulness to a warm, rich, beautiful space of joy and gratitude.
Barrett M.

"I am very sensitive to electromagnetic fields, including cellphones and digital screens. After I did my first HUSO I was able to drive home without the GPS screen in my car giving me a headache. My energy and mood, which had been brought down, were much better."
Rachel L.

"I often use sound in my Reiki healing practice. HUSO takes this to a completely new level by revolutionizing the use of harmonic frequencies to produce wholeness on spiritual, emotional, and physical levels. I felt calmer, healthier, and more grounded after just one treatment. In addition, I noticed more energy and mental clarity throughout the day. I strongly recommend this modality as a part of an overall wellness plan, as it can optimize other therapeutic methods and techniques."
Lisa R.

"After just 30 minutes, I found my body going from a highly charged energetic state to one of deep relaxation and then into a deep sleep phase. I have significant issues with sleep, and I had a truly wonderful restorative night sleep that night. Thank you!"
Jennifer H.

"If anyone has sleep issues, this is the best. My 14-year-old is out cold within minutes and is in such a deep sleep that the snoring is mind blowing!! I worry about her moving with the wires on as I baby my machine. Would be lost without it!!"
Heather T.

"Okay, I had HUSO done yesterday and there are no words to describe where that took me. All I know is that I was in a place of complete comfort and peace with everything. Being that I struggle with anxiety, I like to find a more alternative solution than modern medicine to heal my body mind and soul. I believe I have found just that. I walked out with the confidence that I CAN be who I want to be and feel good all around. My mom even noticed a significant change in my stress and anxiety levels from when she dropped me off at my appointment. Thanks again!"
J.D.

"The HUSO technology is amazingly effective. I first used the tones in the sound sampler pack and now use them and the additional tones with the equipment. Both produce outstanding results. The tones themselves resonate throughout my body and I can feel my cells come alive. When played through the equipment, I can feel the vibrations penetrating through the cells and into distinctive organs. Directing the tones to different parts of the body seems to magnify the benefits. Today I felt my lungs open and I started to breath more deeply. The tingling aliveness in the body continues even after use. I've worked with many tones and feel there is something special in these."
Shawn G.

"I find the HUSO frequency therapy to be a profound tool for coming back to peace and balance in my life. I am able to fully let go and allow the tones to take me into deep states of relaxation and rejuvenation. On several occasions, I go so far out that I am not sure where I am when I come back. Whenever this happens to me, I know that I am integrating and balancing at a deep level. Great stuff!"