EXPERIENCE THE POWER OF HUMAN SOUND
"HUSO IS THE QUINTESSENTIAL AND MOST LOGICAL SOUND THERAPY SOLUTION FOR YOUR HOLISTIC PRACTICE,
AND THE VERY BEST INVESTMENT YOU COULD MAKE IN YOUR CLIENT'S HEALTH REGIMEN. WE'RE GLAD TO HAVE YOU AS A PART OF THE HUSO FAMILY"
- LARRY DOOCHIN & LILY WHITEHAWK - CO-FOUNDERS OF HUSO
If you are here, you've already spoken with one of our sales professionals and you are looking for purchase options . We applaud you for making this decision and we're excited for you to experience the radical shift in your clients health, and the recurring revenue from owning a HUSO system.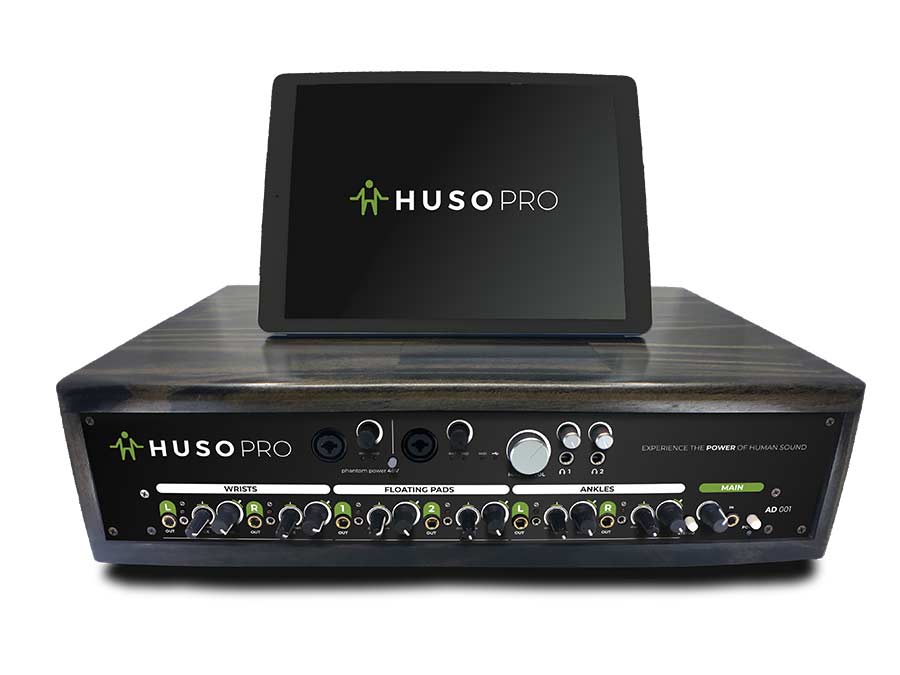 $0 DOWN WITH PAYMENTS AS LOW AS $218

HUSOPRO is our flagship product with 16 Pre-Set Programs and 96 Individual TONES that allow for custom program builds that enable targeted frequency treatments based on screening results. This system delivers the ultimate benefit in serving clients needs. This system is meant to be used with our optional EDS System although other testing/screening equipment is also acceptable.
1 - HUSO PRO Console System

1 - Pair of Sennheiser Professional Headphones

1 - Microsoft SURFACE PRO with Software Pre-Installed

6 - 8ft Cords with Meridian Pads

6 - Velcro Straps with HUSO Logo

2 - 3.5oz Weighted Bags for Floater Pads

2 - Sets of 4 Wrist and Ankle Bands
WE HAVE SEVERAL PURCHASE OPTIONS AVAILABLE
WE ARE EXCITED TO OFFER A LEASE PURCHASE PROGRAM VIA FIRST BUSINESS
THE TAX BENEFITS OF LEASING A HUSO PROFESSIONAL SYSTEM
HUSO INC and BYLINE FINANCIAL GROUP can help reduce your tax liability by financing 100% of Equipment Purchases - allowing you to maximize both purchasing power and tax deduction.
The accelerated depreciation schedule for Section 179 of the IRS Tax Code was increased in 2018 to $1,000,000, allowing businesses to deduct the FULL PURCHASE PRICE of qualifying equipment purchased or financed during the tax year. That means if you buy (or finance) a piece of qualifying equipment, you may well be able to deduct the FULL PURCHASE PRICE from your GROSS INCOME in the first year of the lease.  It pays to finance now.