Try HUSO® risk free with our full 30-day money back guarantee
Experience the power of human sound
The revolutionary HUSO® sound frequency therapy system brings ancient traditions to the modern world — combining high-fidelity audio with human-generated tones to create a whole-body experience like nothing else.
Hear why real people love huso
Listen to our customers share about their experiences with HUSO. Read more reviews here.
Listen to this 20-second sample of our exclusive tone EXPAND—designed to expand your mind and elevate your spirit.
For optimum sound reproduction, please use high quality wired headphones.
If we told you that sound could change your life, would you listen?
Delivering real results for individuals and professionals in over 30 countries.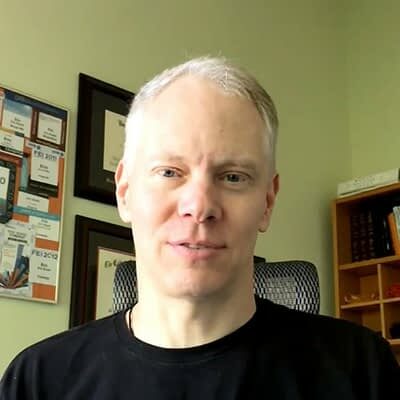 Eric S.
Washington, D.C.

Love HUSO - simply the most calming and centering sound therapy I have ever tried - and I have tried dozens of meditation tracks, 2 PEMF type devices, and many body-mind techniques. And what is fantastic is that the calm is very deep and durable lasting for hours if not days. And everything else I am doing to support my health just seems to work better…"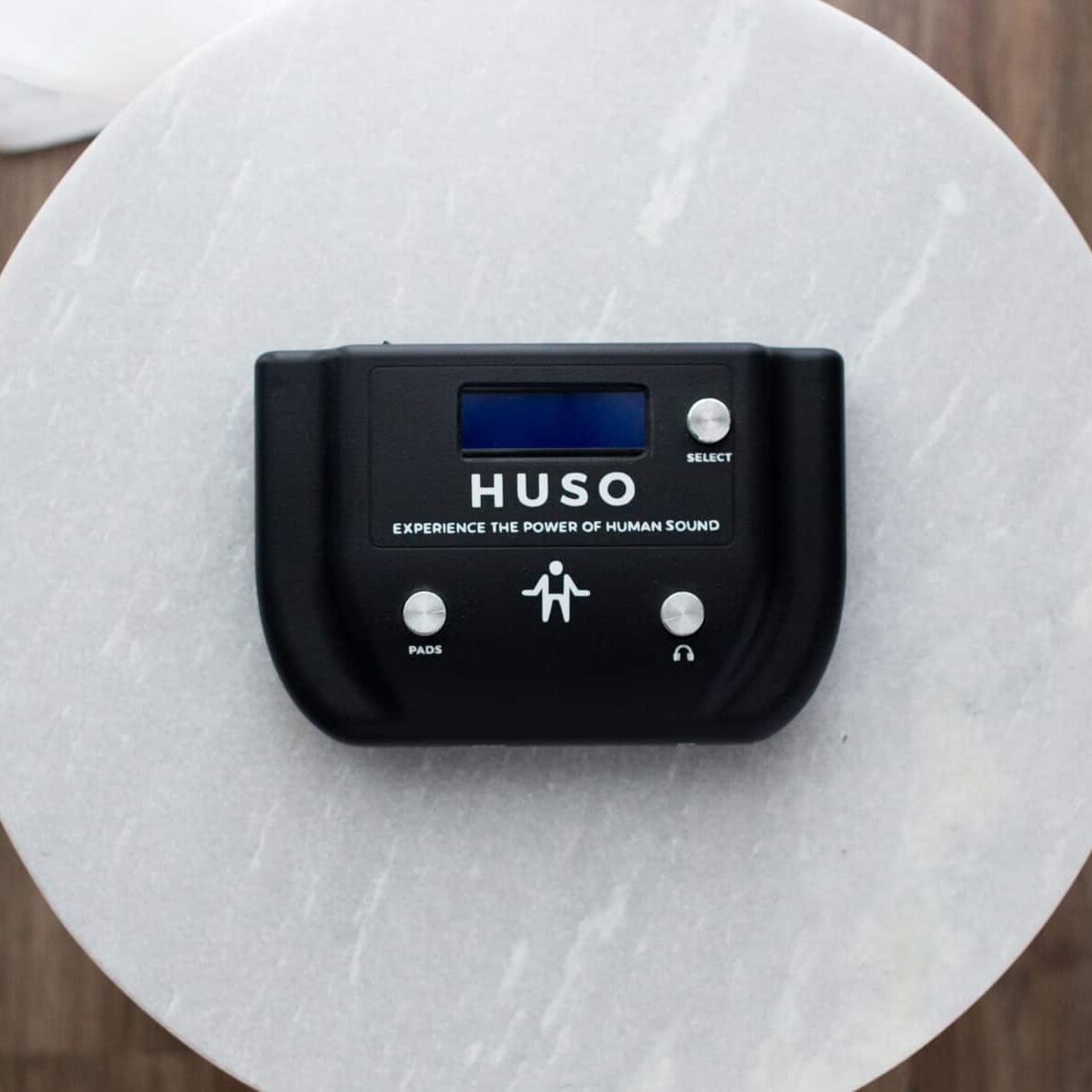 Megan T.
ER nurse, Sound/Energy Healer

"Nothing has ever figuratively and literally resonated with me like HUSO. It is the only device I have ever stuck with, which speaks volumes because I own so many others and practice several healing modalities. I work in an incredibly high-stress environment and have had a diagnosis of C-PTSD for many years. I track my HRV closely with my Oura ring and it's always been very low. My body continuously lives in a state of fight or flight, regardless of changes in diet and exercise.
I recently lost my teenage son and as you could imagine, it completely turned my life upside down. My thoughts continuously raced, there were many sleepless nights and my body was on overdrive. My HRV became even worse, and I was feeling mentally, spiritually and physically exhausted.
I tried using different devices in an attempt to restore my wellbeing and sense of self- Apollo, Kasina, Nervana and Muse to name a few. Nothing seemed to be helping. I discovered HUSO and immediately felt a shift after using it. I continue to use it often and have enjoyed the variety of tracks available – which I switch depending on what I'm needing/feeling before my session. This unit has helped me rejuvenate my mind, body and soul. It's exactly what I needed to keep putting one foot in front of the other during this healing journey I am on. My HRV is actually starting to rise. My mind is much more quiet. I'm able to feel more relaxed and rested. I'm amazed by what a difference this has made in my life and use it religiously. This is truly unlike anything I've used in the past."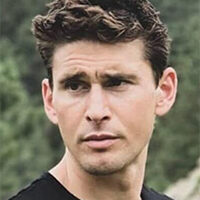 Ben Greenfield
Ironman Triathlete & Biohacker

"It makes me feel totally zenned out every time I use it... like getting an acupuncture session—without the needles, the drive to the acupuncturist, or the schedule."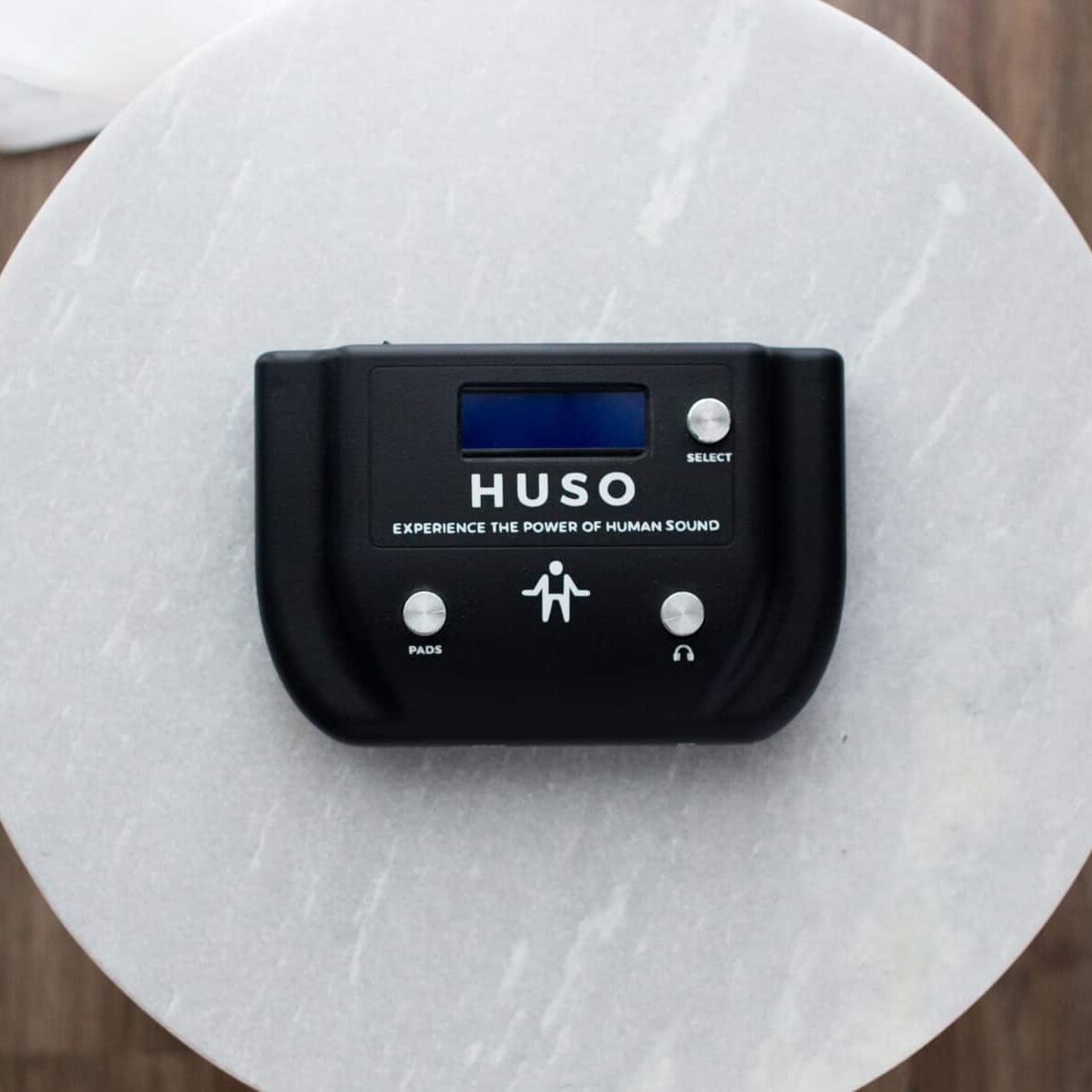 Kelly Nezat
Integral Therapist with focus on personal transformation and performance counseling

"I've now had my HUSO for almost a year and still love it. This is the real deal. I work in stress management and meditation and this tech is unusually powerful at making a big difference in your energy field, your mind, emotional state, and physical well being
It is well worth the price. I've used it for myself and clients (counseling) and it is truly remarkable. I've studied cymatics and sound healing for more than thirty years and they are doing something that honestly surprises me. I admire what they've created. I wish I knew more about how they created this tech. It's the real deal."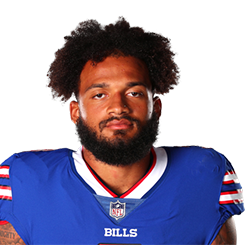 Gabe Davis
Starting Wide Receiver, Buffalo Bills

"Having a strong work mentality, HUSO helps out tremendously with preparation, execution, and recovery. It helps me focus in the moment on the task at hand whether it be a long session in the weight room or a grueling high intensity workout on the field. HUSO is a winner."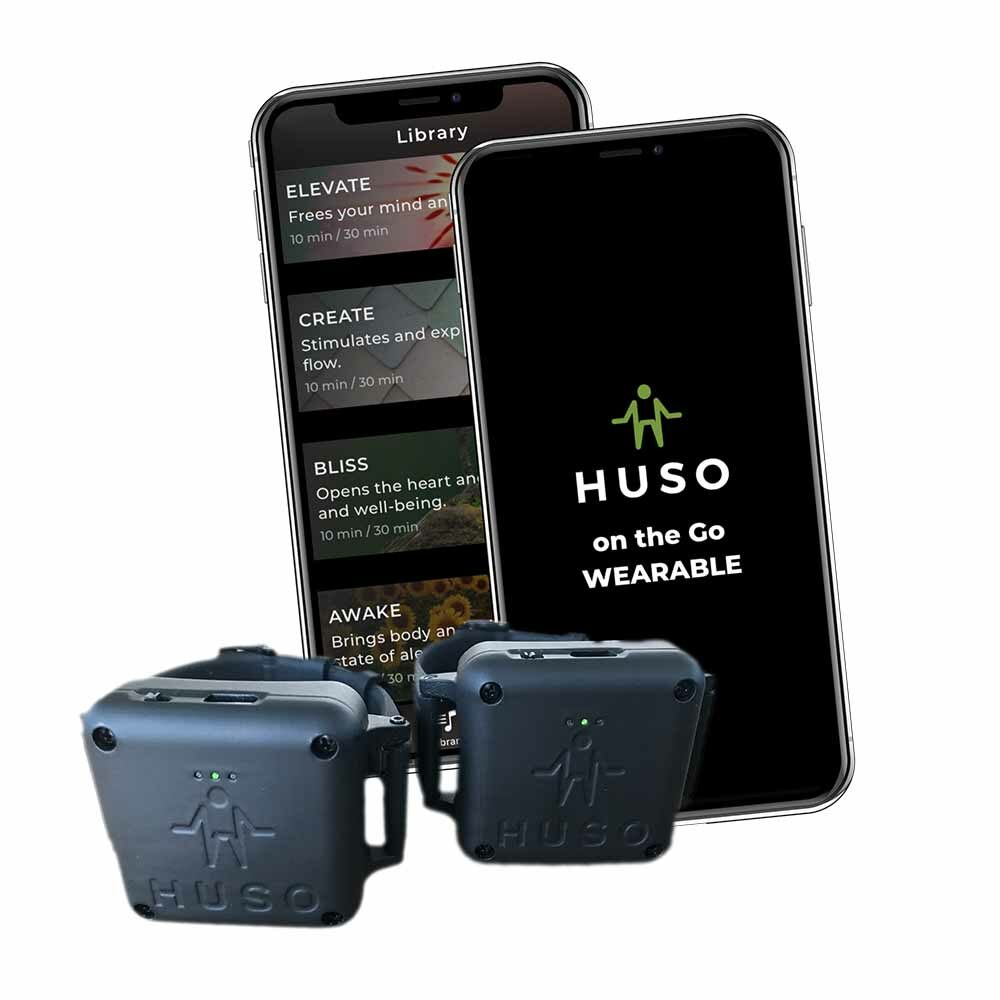 Rhonda M.

"I've been a HUSO owner for years and I use it in my Holistic Practice as well as personally. The benefits of HUSO can be felt immediately, whether you seek deep relaxation, clarity and focus or an inner sense of well-being.

I purchased the HUSO wearables because I wanted portability. I've used it daily and I take it everywhere! The 10 minute program option is great especially when you have just a few minutes to spare and it's a great introduction to HUSO. The programs are amazing and the videos are great to help center the mind. I've slept better and find myself calmer inside and out. I'm excited to share this technology with others."
Derrick Morgan
Retired Linebacker, Tennessee Titans

"I was referred to HUSO by someone who said it would make you feel "relaxed". After my first session, it did just that. However, I noticed several additional benefits such as a calmness of mind. I was able to compete at a high level due to an increased level of focus and clarity. It seemed as if the game slowed down for me and I was able to just flow. I am a big believer in taking care of your mind first in order to take care of the rest of your body and HUSO has been a welcomed addition to my overall training regimen."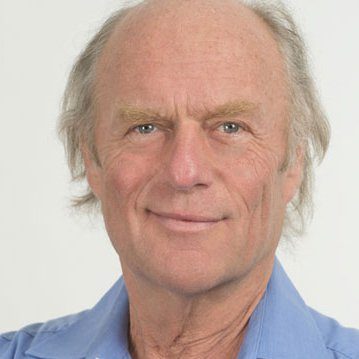 Dietrich Klinghardt MD, PhD
World Renowned Holistic MD + Founder of Klinghardt Academy and Sophia Health Institute

"HUSO is the perfect complement to our treatment protocols. I find it balances the autonomic nervous system [and] is an excellent meditative and relaxation enhancer that can activate the higher levels of healing and can potentiate most other treatment modalities."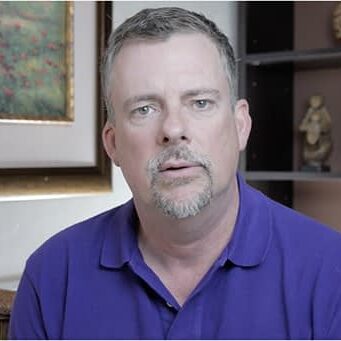 Paul Anderson RPSGT
Clinical Director, St. Thomas Hospital Health - Sleep Center

"... I have been in the sleep medicine field for over 20 years. I recently used HUSO and was completely amazed at how my body felt after just one session… My entire body was calm and extremely relaxed… I truly believe there is a large segment of the sleep patient population that would greatly benefit by using HUSO."
Don't just take our word for it...
The results speak for themselves
HUSO On The Go Wireless Wearables + App with 30 programs (and counting) is ultra portable, multi-sensory with low EMFs.
HUSO Home 2.0 is new and improved, with 16 preset programs, and internal battery for use anywhere convenience, and a larger OLED display.
30 DAY SATISFACTION GUARANTEE
We are so convinced that HUSO will be of great benefit to you and your loved ones that we are offering an unconditional money back guarantee! If you are not satisfied, simply contact us within 30 days of delivery for instruction to return the product, undamaged and in full working condition along with all original parts and accessories, for a full refund of your purchase price (less shipping charges).
FOR YOUR SAFETY
HUSO is a completely safe, non-invasive treatment. Commonly known in the medical field as contraindications, people with the following conditions should only use HUSO after consulting with their physician:
Seizure Disorders  |  Severe Panic Disorders  |  Severe Autistic Spectrum Disorder  |  Implanted Electrical Devices  |  Head Injuries (within 6 months)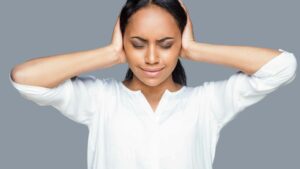 Defeat the Stress Assassin NOW! A little stress is a good thing. Imagine you have just stepped off the curb and are walking across the road headed for your favorite coffee shop to grab a mocha latte. You have made it to the centerline when an out-of-control eighteen-wheeler rounds the corner heading straight toward you…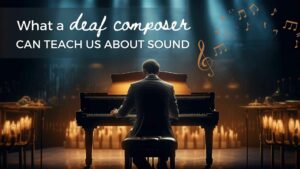 On a Viennese winter's night in 1880, audiences listened to Beethoven's Symphony No. 5 for the first time. The first movement started out with 4 haunting notes in C minor: da-da-da-dunnn. Those ubiquitous four notes heralded Beethoven's journey from darkness into light, culminating in the final movement with the happier-sounding key of C major. He…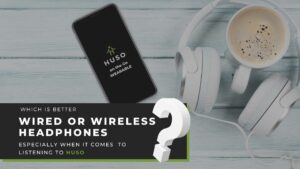 It's a common question: should you use wired or wireless headphones in general? What type of headphones should you use with the new HUSO On The Go Wireless Wearables and App? We'll take a look at the differences between wired and wireless headphones, along with some interesting facts to consider for both. Then we'll let…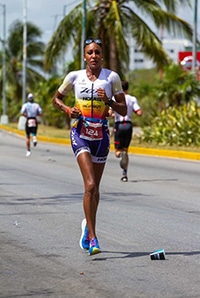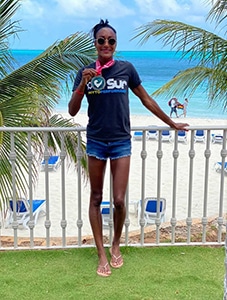 Proud Sponsor of Sika Henry
First African American Female Pro Triathlete
2x Marathon Champion
IRONMAN World Championships '19