The Organic Difference
Uniquely enhanced full spectrum lossless sound using the voices of experienced sound healers
Our exclusive organically-sourced healing tones are transmitted to the brain through headphones and the body via wrist and ankle pads to deliver a total mind-body experience.
NO Internet required. Minimal exposure to harmful EMFs.
It's ancient technology meets quantum physics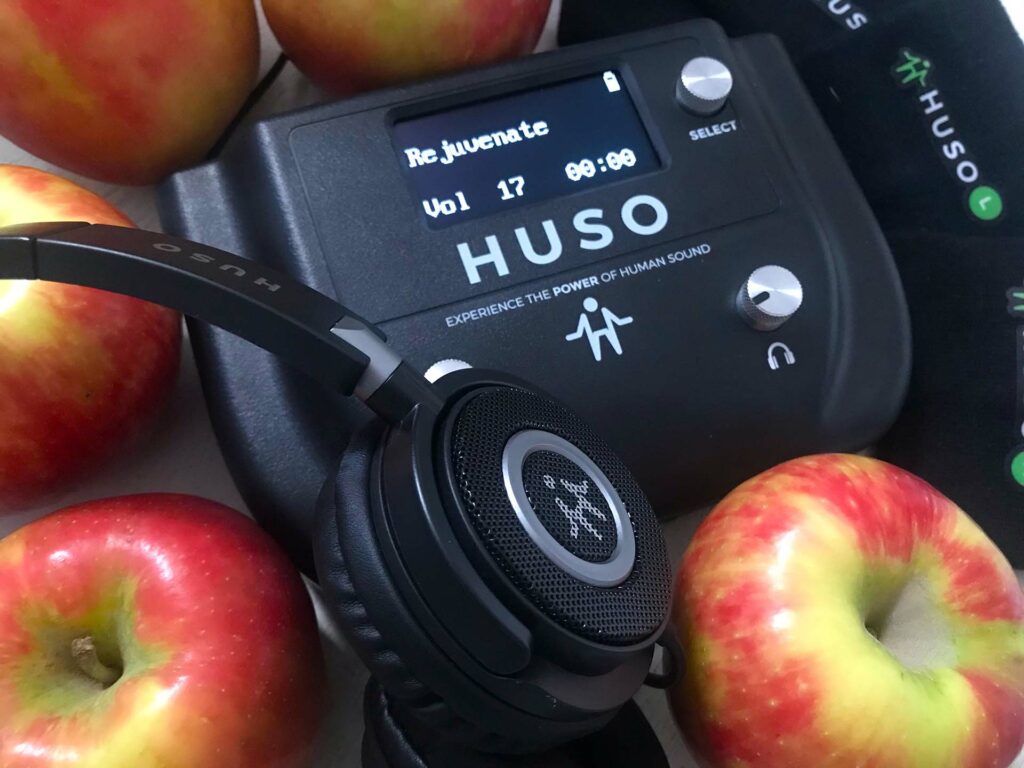 Why use HUSO?
The new HUSO Home 2.0 has 16 programs specifically designed to reduce stress, accelerate healing, enhance focus and mental clarity, deepen relaxation, as well as improve HRV, vagal response, sleep and performance; all scientifically proven benefits of sound frequency therapy.
We formulate our programs using the human voice, the most beneficial and effective source of healing sound frequency for the human body, mind and spirit.
What Sets HUSO Home 2.0 Apart?
Internal Battery Pack
HUSO Home 2.0 is portable, with an internal battery pack.
You can enjoy your HUSO anywhere.
OLED Screen
Our OLED screen features a dark background.
You can use it at night or in the early morning - or anytime!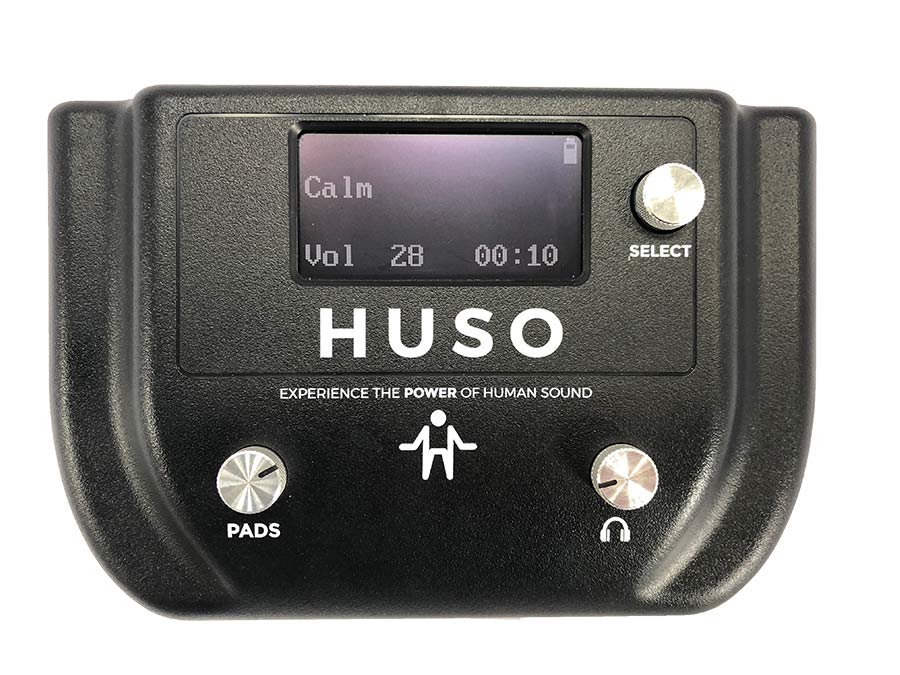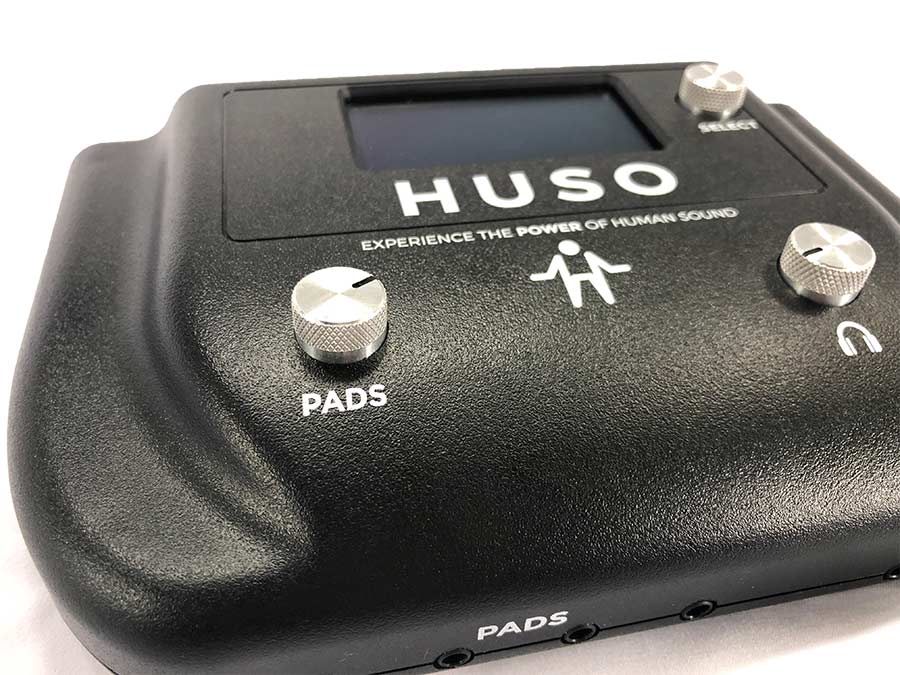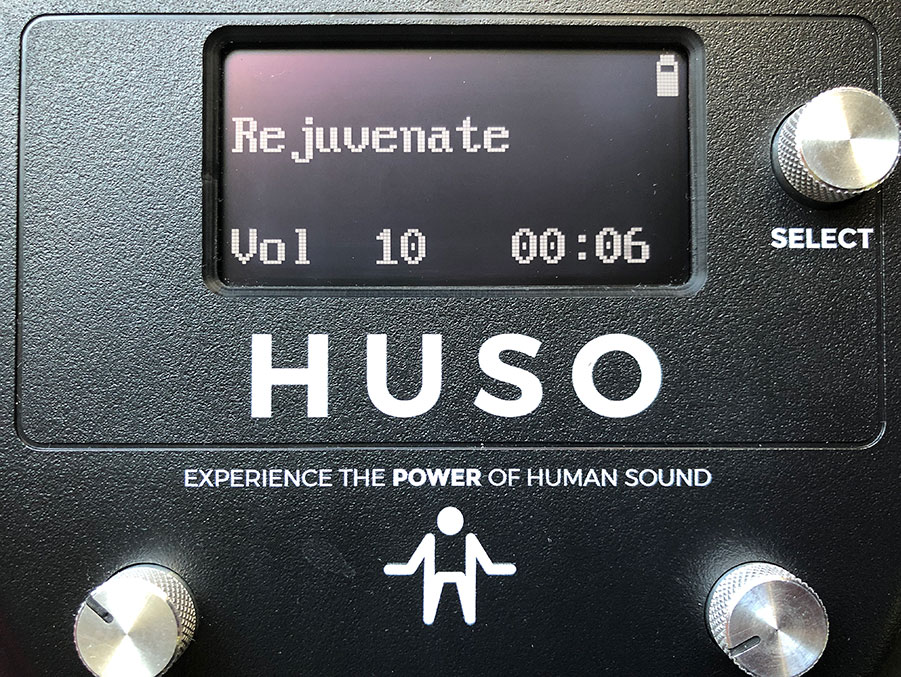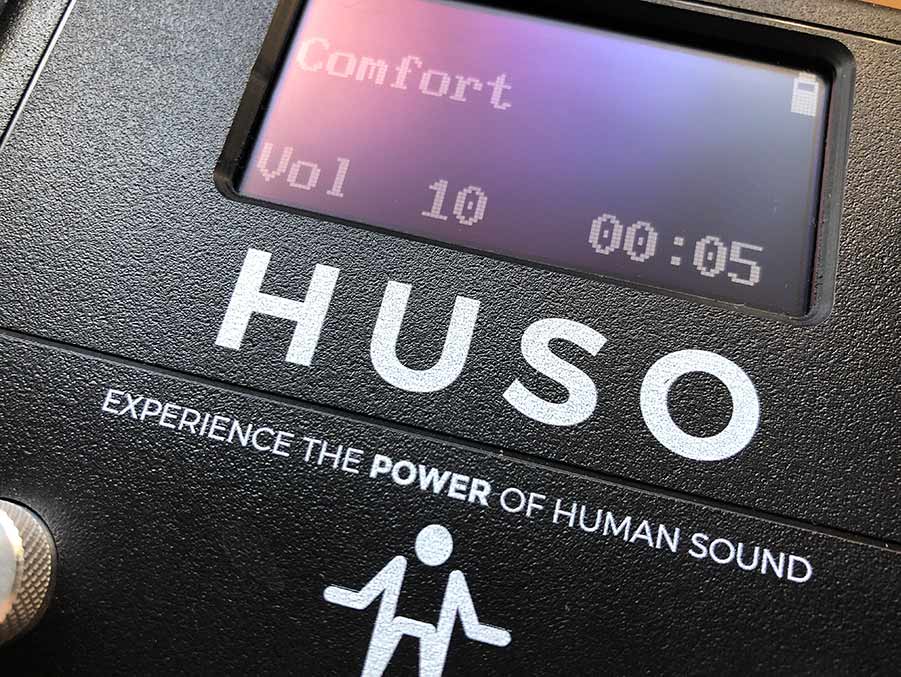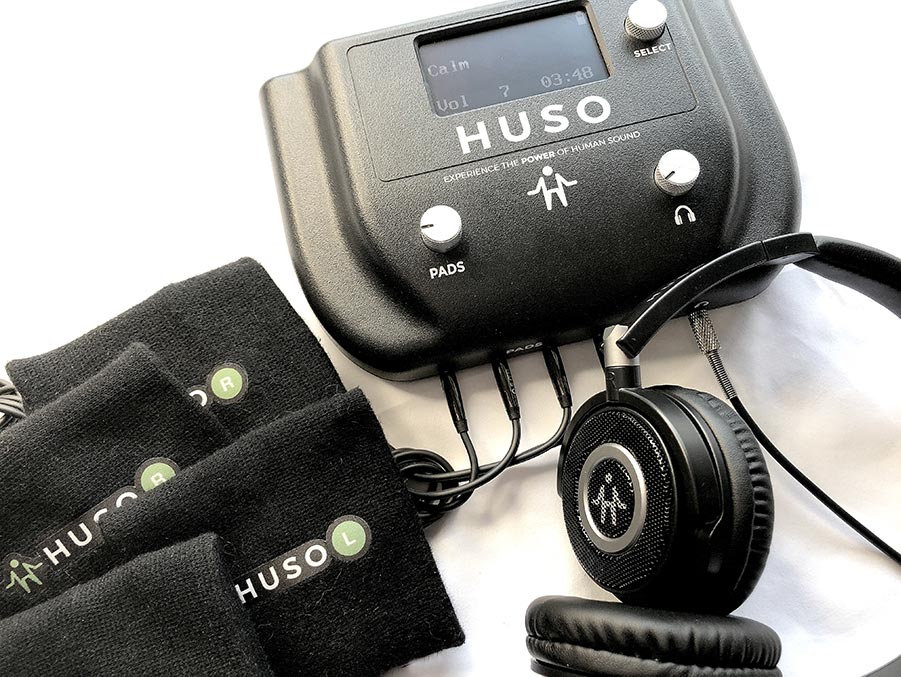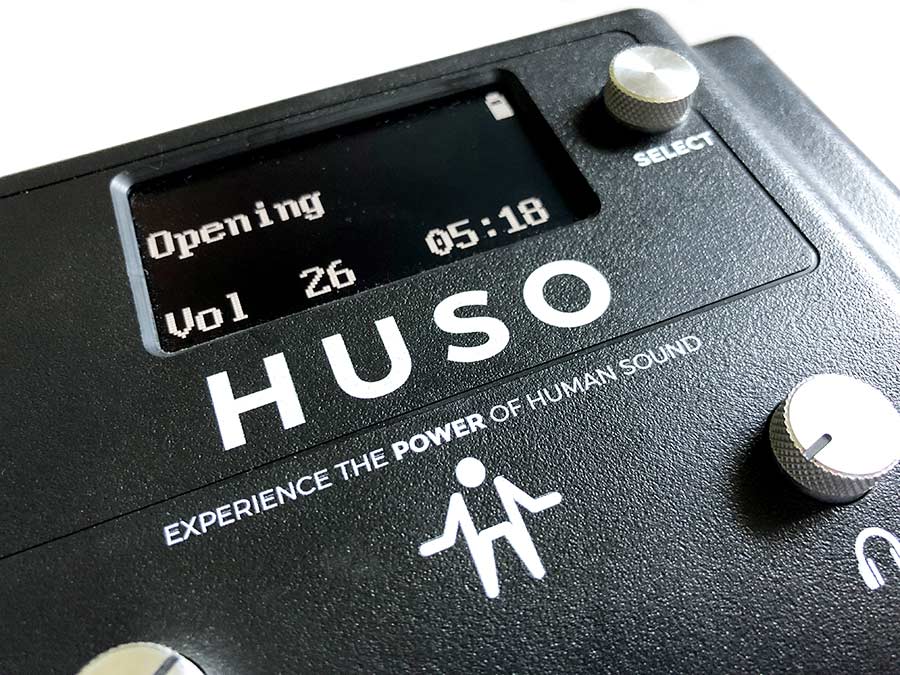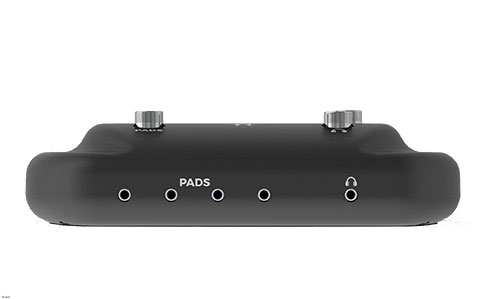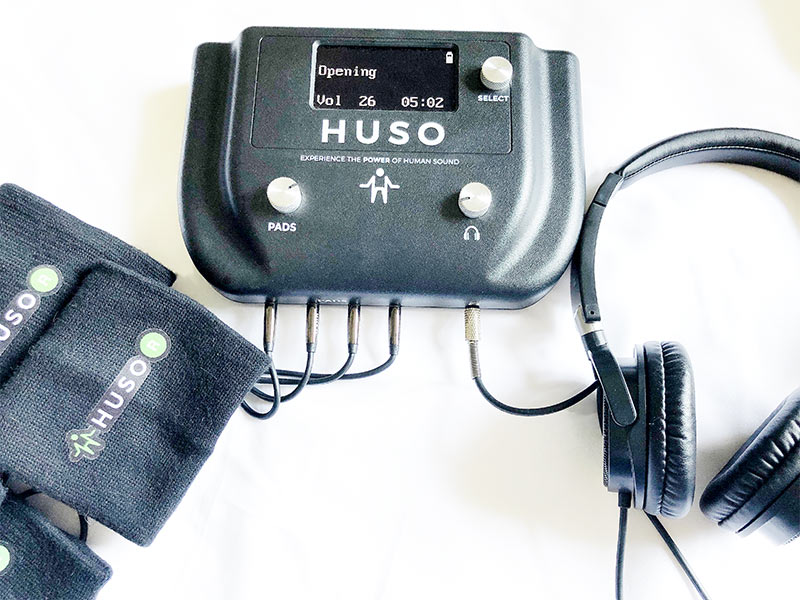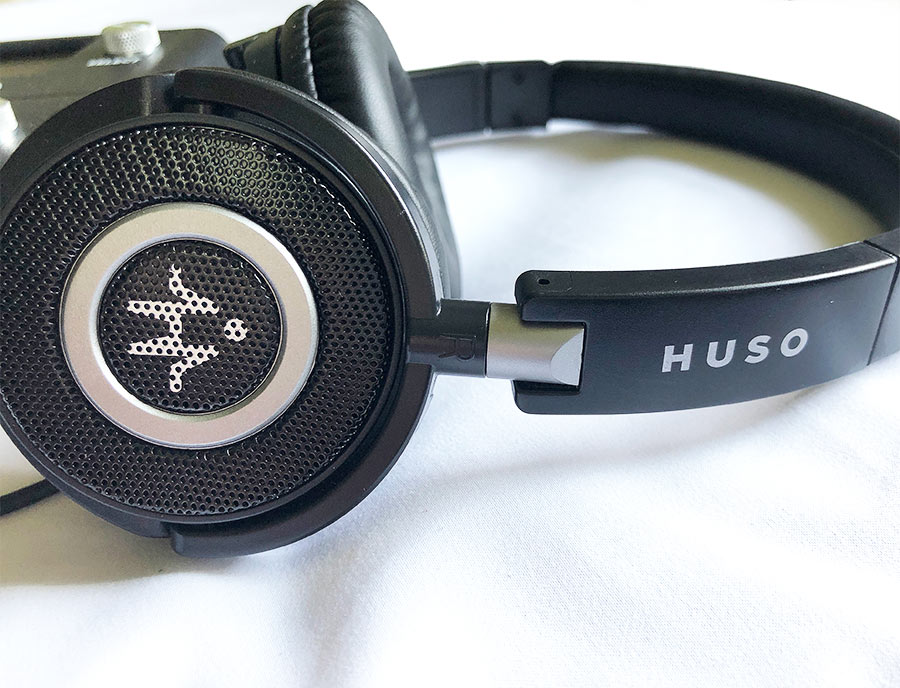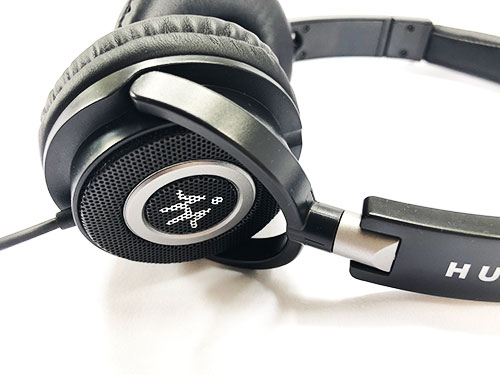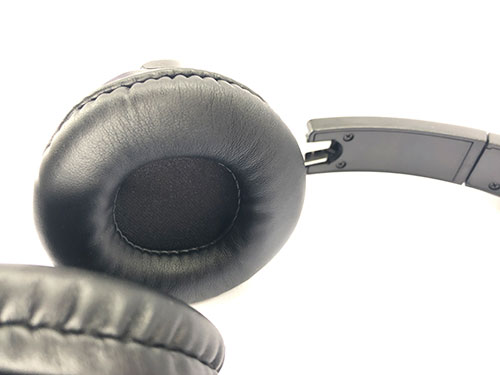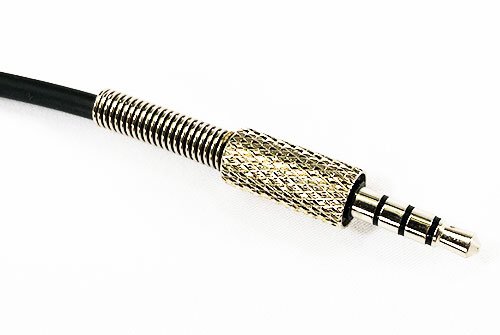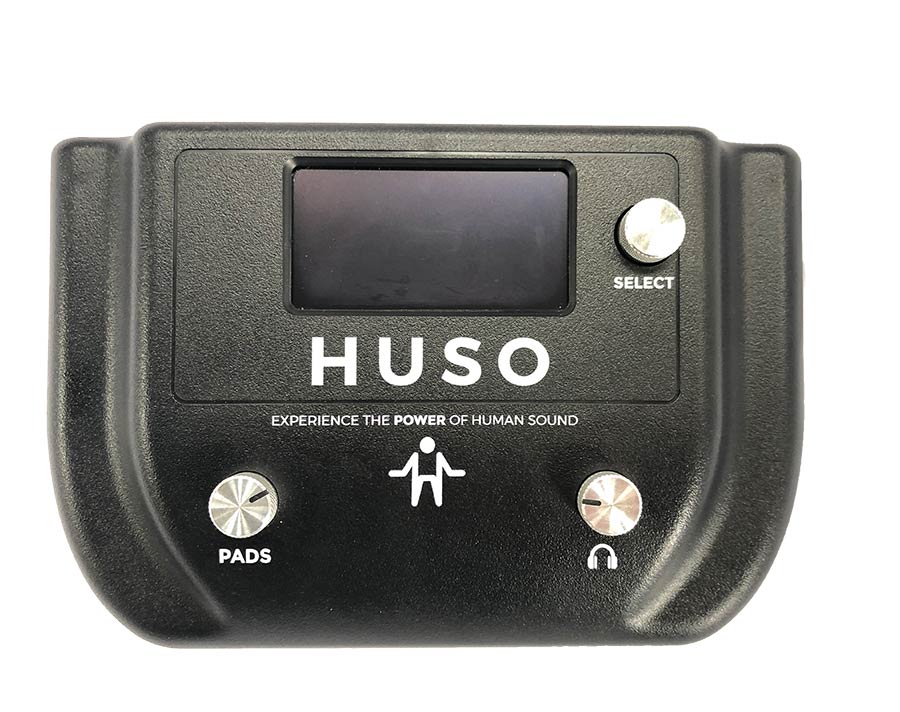 HUSO HOME 2.0 + Headphones
$579
PAYMENT PLAN AVAILABLE (US & CANADA)

DOWN PAYMENT AS LOW AS $120
PAYMENT PLAN AVAILABLE (US & CANADA)

DOWN PAYMENT AS LOW AS $120
DON'T JUST
TAKE OUR WORD FOR IT
30 DAY SATISFACTION GUARANTEE
We are so convinced that HUSO will be of great benefit to you and your loved ones that we are offering an unconditional money back guarantee! If you are not satisfied, simply contact us within 30 days of delivery for instruction to return the product, undamaged and in full working condition along with all original parts and accessories, for a full refund of your purchase price (less shipping charges).
FOR YOUR SAFETY
HUSO is a completely safe, non-invasive treatment. Commonly known in the medical field as contraindications, people with the following conditions should only use HUSO after consulting with their physician:
Seizure Disorders  |  Severe Panic Disorders  |  Severe Autistic Spectrum Disorder  |  Implanted Electrical Devices  |  Head Injuries (within 6 months)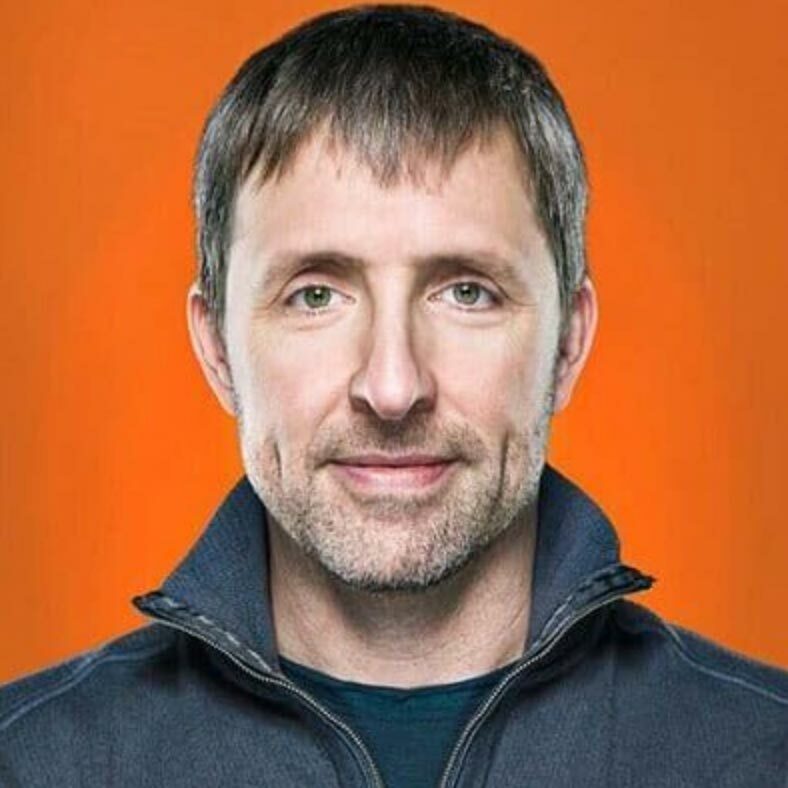 Dave Asprey
Founder and CEO, Bulletproof — Dave uses HUSO in his personal Bulletproof Biohacking Lab

"You can really feel the tones in the body. I definitely feel like I did some deep meditation. Certainly a lot calmer... My whole body feels different. My heart rate variability went up and my sleep did improve… I love how you're taking these older ancient traditions and ancient healing technologies and building on them. I think that's one of the core things we can do as bio-hackers…"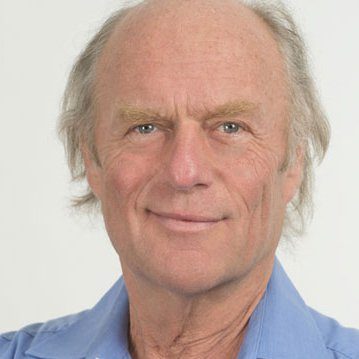 Dietrich Klinghardt MD, PhD
Holistic MD + Researcher and Founder of the Sophia Health Institute

"HUSO is the perfect complement to our treatment protocols. I find it balances the autonomic nervous system allowing patients to go more deeply within after treatments. HUSO is an excellent meditative and relaxing technique that can activate the higher levels of healing and can potentiate most other treatment modalities."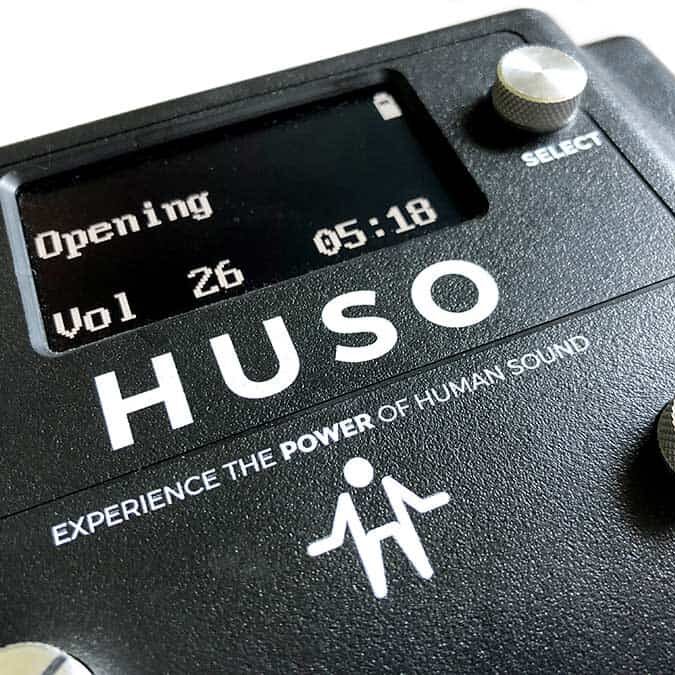 Kelly Nezat
Integral Therapist with focus on personal transformation and performance counseling

"I've now had my HUSO for almost a year and still love it. This is the real deal. I work in stress management and meditation and this tech is unusually powerful at making a big difference in your energy field, your mind, emotional state, and physical well being
It is well worth the price. I've used it for myself and clients (counseling) and it is truly remarkable. I've studied cymatics, and sound healing for more than thirty years and they are doing something that honestly surprises me. I admire what they've created. I wish I knew more about how they created this tech. It's the real deal."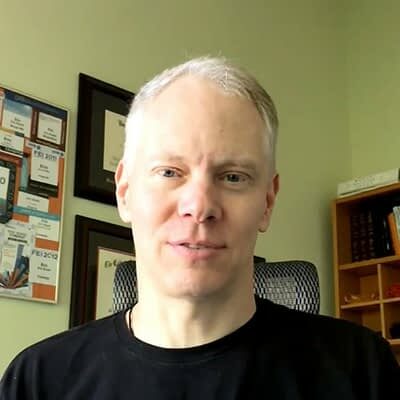 Eric S.
Washington, D.C.

"Love HUSO - simply the most calming and centering sound therapy I have ever tried - and I have tried dozens of meditation tracks, 2 PEMF type devices, and many body-mind techniques. And what is fantastic is that the calm is very deep and durable lasting for hours if not days. And everything else I am doing to support my health just seems to work better…"
What comes with my HUSO Home 2.0 order?
Your HUSO System Includes: